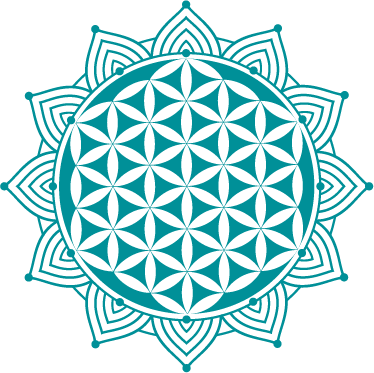 Your journey from feeling stuck and confused to hope and deep healing STARTS HERE
Discover which Healing Protocols* are right for your body and access the tools and support that make it easy
*Muneeza specializes in Women's Health and healing Chronic and Mystery Autoimmune Illnesses using Medical Medium® Information and The Muneeza Method®
Just starting out on your healing journey or feeling stuck?
Get my FREE 7-Day Video Series for beginners:
"Your Roadmap for Healing Chronic, Mystery and Autoimmune illnesses"
Wish you had a personalized plan to heal yourself?
an Intuitive Medicine Woman® and creator of The Muneeza Method®
If you're reading this, it's because you know you need to heal, and that healing yourself using Medical Medium® Protocols is the key.
And you're right… I know this from my 14+ years of experience supporting over 10,000 people in 85+ countries to heal themselves.
What I've found during my time working with busy women around the world is that sometimes on your journey to healing, you can feel stuck.
Because you're busy and may still be struggling with symptoms. And what that means is, choosing the right protocols and strategies can feel overwhelming.
If you're like a lot of our community you're wondering: Where to next? And how can I make this easy to implement into my daily life?
That's why I've created a safe space for you to get the education, support and community you need:
In this safe space, you'll get clear on your path to healing as I share the exclusive method I created from my years of experience healing thousands of people: The Muneeza Method®. It's the exact framework I use every day to help people heal themselves and I can't wait to share it with you.
I am also here to help practitioners learn to become more effective and have greater impact in their own practices to help those healing chronic illness.
I'm a medical intuitive and the first practitioner endorsed by Anthony William with qualifications in nutrition, herbalism, raw food nutrition, health coaching (from IIN and Columbia University), emotion and body code, hypnobirthing, and multiple healing modalities. I'm also a mom of 3 young girls and am busy like you (I get it!). I'm here to help you with a plan to heal yourself and your family that feels easy.
With prayers for your healing
p.s. There's one thing I recommend for anyone on a healing journey: if you're not sure, go slow. It's better to be sure about your next steps than overwhelm yourself and your body. So if you're new to this, feeling confused, or not sure what you need to adjust in your protocols, you'll find the support you need here.
"
I'm very grateful I found her…



I came to Muneeza for a nutritional consultation and support with an ongoing struggle with viral and autoimmune issues. While I have found her ongoing guidance in these areas to be invaluable, I have been blown away by my progress on an emotional level. Through Emotion Code work with Muneeza, I've released emotions and other energies that were holding me back and affecting my life in ways I didn't even realize, and I've also seen amazing shifts in personal relationships as a result of this work. Muneeza has the most caring and generous spirit and, above all else, does her own work in order to facilitate the highest quality sessions for her clients. I'm very grateful to have found her."
"Muneeza is an expert medical intuitive and a passionate women's health leader. I highly recommend her to anyone seeking insightful guidance for their emotional, spiritual, and physical health & well being."
Radio-Show Host Best Selling Author of "Medical Medium", "Life Changing Foods", "Thyroid Healing", "Cleanse To Heal", "Brain Saver" and "Brain Saver Protocols Cleanses & Recipes".
What do you need help with?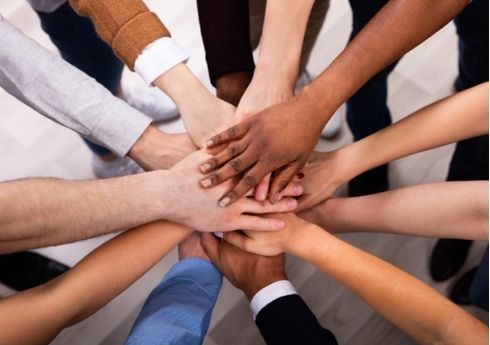 A safe place to learn and get the exact steps to healing that costs less than $2 a day
To get 1-on-1 coaching from Muneeza on my big health issues as part of a small group
A library of self-paced masterclasses that show me how to easily apply the protocols in my life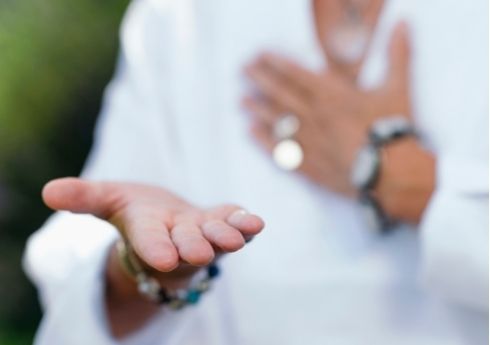 I'm a practitioner who wants to feel confident with my gifts and build a thriving practice
"
I will still feel the effects of this program in a year's time. It totally changed the path I was on…



In many ways, it's been the missing piece for me. The support, the community, the knowledge, the space and the love. It's emotional just to think how things have changed and to know that it is a permanent change. I feel blessed. The sister circles are a gift to behold. The way Muneeza so delicately handled my question on the last Q&A – brought tears to my eyes and I can't get it out of my head. I just felt so taken care of.

I occupy a different space these days. I own all the parts of me, I've faced up to trauma, angelic miracles and fear that have been hidden away as I dare not even go there. To sum up, the biggest shift has been the emotional part. I always knew this was important but didn't put it into practice or prioritize it in the way I ought to. Having done this I feel very powerful, that I have important things to say in the world and important messages for my kids. That's a real gift – thank you."
Wondering if I can help you?
OR CHOOSE ONE OF OUR POPULAR SEARCH TERMS
Here's a list* of the symptoms I've helped over 10,000 people around the world with:
*These are general root causes and include the most common root causes. They do not necessarily include every possibility. To have a more in-depth understanding of root causes of your symptoms, make sure you read the Medical Medium® books. There are so many autoimmune conditions, neurological disorders and undiagnosed illnesses out there with new symptoms presenting themselves all the time. What that means is, if your illness doesn't appear here, it doesn't mean I can't help you. Because as the members of our community will tell you, you'll still get the education, support and community to help you heal with The Muneeza Method®.
The best place is our safe space for healing with the tools, resources, Q&A calls and support you need:
My healing "secret recipe" (the one I created and used to support over 9,000 people around the world to heal)
During the 14+ years I've worked with clients to support them to heal, I realized that the same ingredients, used in the right way, delivered healing transformations.
That's when The Muneeza Method® was born. In fact, I continue to use it in the community, in 1-on-1 laser coaching, and in masterclasses, workshops and practitioner training because I know my method works:
If you're new to healing yourself or want to find out more about how I help you and your family, I've created a bunch of free resources to help you, including a video course, kids recipe book, a cleanse, guides and meal planners.
"
Empowered me to help myself…



It has absolutely empowered me to help myself, especially since I'm one of those people that used to live in constant fear of having to go see a doctor and being put on more toxic drugs. Now I can help myself and make my own decisions."
"
I have learned so much!



The Intuitive Healing Community is like a soul family and Muneeza has carried me through my hardest time of life – the pandemic loneliness and challenges. I have learned so much! I am more aware, awake now, still, much to learn and repeat and digest. I am grateful for this content and will watch it again. I really understand the love and care Muneeza gives to us all. I honor her a lot."
"
I love that I have a place where I can ask questions...



I have been on my own in this for a long time, and it has been fine, but I feel some relief that I have people who have so much more knowledge and experience with this at my disposal."
Check out my 3 most recent articles and delicious recipes:
Be the first to find out about my new books, new recipes and discount offers
Subscribe now to be part of an exclusive group that's the first to find out about new books and recipes, and access special 'subscriber only' offers… all straight to your inbox!
JOIN 45K+ FOLLOWERS ON INSTAGRAM
@muneeza_medical_intuitive
If you are looking for inspiration, amazing instagram lives, your questions answered and latest information about chronic illness, then come and follow along.