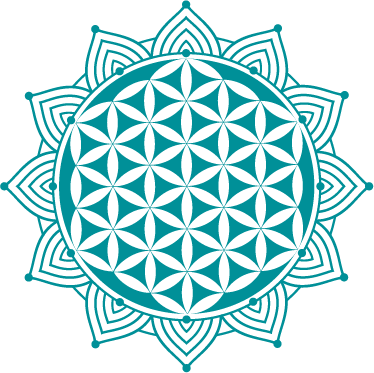 and this is my story: from sick, to healing myself, to supporting thousands of people around the world to heal
Just starting out on your healing journey or feeling stuck?
Get my FREE 7-Day Video Series for beginners:
"Your Roadmap for Healing Chronic, Mystery and Autoimmune illnesses"
My journey to becoming an Intuitive Medicine Woman® started back when I was a little girl.
I would walk around with my medicine bag full of imaginary healing tools and herbs, and offer them to whoever was in need.
It wasn't until my teens and twenties that I noticed I had an obsessive relationship with health, food, nutrition, cooking and helping people feel better. I also began to realize my gift of intuitively just knowing information about other people's health.
I also noticed that people would ask me for advice on their health problems.

Then they'd call me back telling me how much better they felt after trying what I suggested.
Despite all this, I chose to study accounting and finance. It wasn't until I moved to the US and became severely fatigued, with weight gain, hair loss, thyroid suppression (never found clinically), severe allergies, severe rashes, acne, and severe asthma, that I was forced to look at my own health seriously. To heal myself, I ended up going to nutrition and coaching school, studying emotional wellness and so much more.
I healed my body on so many levels but then ran into another health issue: severe eczema all from my forehead, neck, shoulders, arms, elbows and upper torso. After spending 2 years unsuccessfully trying to heal, Anthony William's name landed in my lap. I called him, and he helped me heal issues I couldn't figure out on my own. Anthony helped me understand that I have the powerful gift of medical intuition and this helped propel me further in my work.
Through working with Anthony as a client for 7 years, deeply studying the Medical Medium® Protocols, and applying them to my whole family, I became the first practitioner he endorsed. I continued to educate myself and develop my intuition and healing abilities and realized that the physical human form is actually less important than the energetic human body… the aura or light body, where we first existed before we came into form.
During this time, I also taught hypnobirthing to over 500 couples over 9 years and coached women to feel empowered navigating the health system through pre-pregnancy, to pregnancy, birth and beyond. A big part of this was helping my clients feel confident in using their intuition to keep themselves and their baby/ies healthy. Throughout these years, I was also blessed to become a mom, and I now have the honor of raising my 3 beautiful girls. I'm proud to say my girls embrace eating healing foods, and I love helping other moms learn how to do this in my
community
and live
Flourish Program
. Now, with over 14 years of experience supporting 9,000+ people around the world to heal, my focus is on working with women to heal themselves and their families. I use my own method –
The Muneeza Method®
– to help my clients tap into their intuition and body wisdom and find their path to healing.
Past symptoms I suffered with:
The best place is our safe space for healing with the tools, resources, Q&A calls and support you need:
"I was finally able to connect the last dots and have a clear view, what I need to focus on to move forward in my healing journey. All my questions have been answered!""
"Thank you for the love, compassion and dedication you provide – truly incredible! I'm always so incredibly grateful."
"It's amazing with all the people in the group, I felt that you catered to each and every one of us and showed us the compassion you were talking about. It was an amazing month in the community. Thanks everyone!"
What's a medical intuitive?
As an
Intuitive Medicine Woman®
, I use my intuition to connect with and tap into your body, mind and spirit to find the root cause of your symptoms and recommend a way forward for you. My intuition works in different ways.
Sometimes I:
See visions of the auric field and body organs,
Feel things in my body about what's going on,
Hear things,
Feel other people's emotions, or
Have a 'knowing'
And sometimes it's a combination of these.
Whether it's on a live call or even going back and forth in comments or chat in my community, in group coaching 1-1 laser style or live workshops, I'm able to tap into and intuitively connect with your physical and energy body. I use this information to recommend tweaks to your protocols or new perspectives on healing strategies.
Wondering if I can help you?
OR CHOOSE ONE OF OUR POPULAR SEARCH TERMS
Here's a list* of the symptoms I've helped over 10,000 people around the world with:
*These are general root causes and include the most common root causes. They do not necessarily include every possibility. To have a more in-depth understanding of root causes of your symptoms, make sure you read the Medical Medium® books. There are so many autoimmune conditions, neurological disorders and undiagnosed illnesses out there with new symptoms presenting themselves all the time. What that means is, if your illness doesn't appear here, it doesn't mean I can't help you. Because as the members of our community will tell you, you'll still get the education, support and community to help you heal with The Muneeza Method®.
Qualifications, modalities and experience
My healing "secret recipe" (the one I created and used to support over 10,000 people around the world to heal)
During the 14+ years I've worked with clients to support them to heal, I realized that the same ingredients, used in the right way, delivered healing transformations.
That's when The Muneeza Method® was born. In fact, I continue to use it in the community, in 1-on-1 laser coaching, and in masterclasses, workshops and practitioner training because I know my method works:
People always ask me: "Muneeza, which products do you recommend?"
When you're committed to healing yourself, there are so many choices – so what do you choose? Find out which snacks, supplements, pregnancy and birth resources, parenting books, low-tox and no-tox living, gardening, and personal care products I recommend and purchase them here:
"Muneeza is an expert medical intuitive and a passionate women's health leader. I highly recommend her to anyone seeking insightful guidance for their emotional, spiritual, and physical health & well being."
Radio-Show Host Best Selling Author of "Medical Medium", "Life Changing Foods", "Thyroid Healing", "Cleanse To Heal", "Brain Saver" and "Brain Saver Protocols Cleanses & Recipes".
JOIN 40K+ FOLLOWERS ON INSTAGRAM
@muneeza_medical_intuitive
If you are looking for inspiration, amazing instagram lives, your questions answered and latest information about chronic illness, then come and follow along.