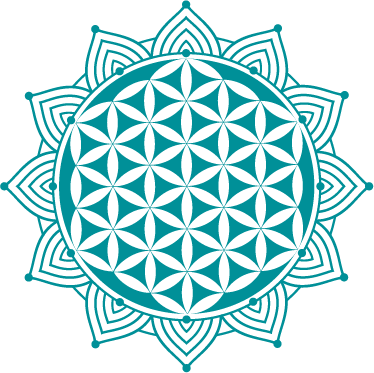 SUCCESS STORIES FROM AROUND THE WORLD
"Muneeza is an expert medical intuitive and a passionate women's health leader. I highly recommend her to anyone seeking insightful guidance for their emotional, spiritual, and physical health & well being."
Radio-Show Host Best Selling Author of "Medical Medium", "Life Changing Foods", "Thyroid Healing" and "Cleanse To Heal".
I have learned volumes from Muneeza.
I have always admired the amount of knowledge she has and even more than that I love the way she maneuvers through her mountain of training and knowledge to focus in with almost lighting speed intuition to what ever is the best piece of information needed in the moment. I was so lucky to have worked with Anthony but when doing so I was equally impressed with the fact that Muneeza was so spot on all the time.
When Anthony was no longer available for private consultations I was not worried at all because I knew and trusted Muneeza to guide me and my family. She focuses in so quickly on what is happing for my kids and both my husband and I, and with confidence and assurance directs us to the right combination of foods and supplements to helps us heal and rebalance. When I work with her she resonates with such strength and confidence that I just know it is all going to be ok. Her knowledge and intuition is amazing but the knowing, strength and compassion that she emanates when working with me is the true gift she gives.
I have learned volumes from Muneeza and she has coached me and saved me, as a mother, more times than I can count. I encourage you to listen to her interview and you will feel for yourself just what a beautiful soul she is and how she is driven by compassion to help. Eileen Crispell Ford
Muneeza has been a blessing in my life when I desperately needed one.
Sometimes people come into your life at your lowest point. That explains the time in my life when I was introduced to Muneeza. For over three years now, Muneeza has helped me both emotionally and spiritually. She is truly my "angel".
With nowhere and no one else to turn and with all of my options exhausted, Muneeza knew exactly what was wrong with me – putting me on the right track on my healing journey. She intuitively advised me on the right dosage of supplements to take along with the encouragement and support I needed to keep me focused.
Oftentimes, Muneeza would return my calls in the middle of the night because she knew I needed her. She never disappointed me. She is a caring, kind individual – always letting me know not only that I can heal but, more importantly, that it will happen. She always tells me she will never give up and neither should I. Muneeza always gives 100% of herself all of the time.
I thank my friend Anthony William for sending me to Muneeza. She has been a blessing in my life when I desperately needed one. My healing journey has definitely been touched by her love, kindness and support. But, most importantly, her friendship.
Kathleen Loso
WITHIN 6 MONTHS OF COMPLYING COMPLETELY MY HEALTH SYMPTOMS REDUCED 80%.
I had recently received a diagnosis of MS and I am eternally grateful to have been referred to Muneeza to help me begin my healing. For most of my adult life I sought help from so many doctors and practitioners only to be disappointed with no significant changes.
Within the first few minutes of my call with Muneeza I knew I was in very good hands. I could feel her compassion as well as her accurate read of the root of my health challenges. Her complete confidence that I could heal helped me believe it was possible. Within 6 months of complying completely my health symptoms reduced 80%. I totally know that in time I will heal 100%! She has guided my family and myself to improved physical and emotional health over the last 9 months. I have tremendous respect for Muneeza and I trust that we will be connected for the rest of my life journey. R from Katonah, NY
MUNEEZA IS COMPASSIONATE, INTUITIVE AND EXTREMELY KNOWLEDGEABLE.
I started working with Muneeza in February of this year following the protocol of the Medical Medium for the Rheumatoid Arthritis I have suffered from for 15 years.
Muneeza gave me a lot of hope and encouragement in knowing that I could and would heal myself with her help and dealing with releasing emotional energy and sticking to the protocol.
She is compassionate, intuitive and extremely knowledgeable and although I have a long way to go with my healing, its wonderful to know she is holding my hand through the journey.
JJ from NY
Muneeza is a godsend! I am so incredibly grateful for her. I am a better, healthier, more connected person because of Muneeza. Her support, guidance, wisdom and knowledge have been invaluable in my life. She helped me heal long standing issues in my body. She guided me to release old beliefs and patterns with grace and ease. I still cannot believe how much shifted without struggle and pain!
Muneeza is a gifted intuitive and healer. She would always know what was out of alignment…whether that be in my body or my energetics. She would offer me insights and awarenesses that always resonate so deeply. Muneeza can hold space for and facilitate such profound healing and growth. If you are thinking about working with her, GO FOR IT! She is the best!
Jo Anna Rothman
BY PARTNERING WITH MUNEEZA AS MY MEDICAL INTUITIVE, I HAVE EXPERIENCED AN INCREASE IN MY CREATIVITY THROUGH MY PAINTINGS AND WRITINGS.
Over the past few years I have been blessed with the opportunity to work with Muneeza regarding a variety of issues in my life and to be the recipient of her amazing gifts as a modern medicine woman. Her gentle, caring and loving presence and spirit made it very easy for me to relax during each session and allow the energies to shift easily.
With each group of sessions, I was utterly amazed about what energies were trapped in my body and emotional field. They were gently brought up to the surface to be transformed. Some were released right away and others bubbled up over the days following the sessions in loving and graceful ways.
By partnering with Muneeza as my medical intuitive, I have experienced an increase in my creativity through my paintings and writings. Her spot on accuracy of what my body's heightened sensitivities were reacting to made it easy to create the changes in my physical environment to honor my body's needs in a more loving way.
I now no longer experience headaches, dizziness, blurry vision or continual coughing. From addressing issues that were trapped in both my body and my emotional field, I experienced a huge peace-filled loving shift in all my relationships. I now love, honor and cherish my body. I completely trust Muneeza's insights and practical guidance with all my health and body issues. She is also the first person I reach out to for any issues my family members or friends have. I feel so blessed to have Muneeza in my life. I highly recommend her to family, friends, colleagues and clients.
Sarachele Jarvis
MUNEEZA, YOU ARE A POWERFUL HEALER, YOU HAVE HELPED ME SO MUCH.
To my amazing sweet powerful woman/healer/sister. Thank you for your amazing work. I am eternally grateful for the 7 sessions of emotional clearing we've done. As I've just finished the last one, things are still in process. But, over the 7 weeks of doing emotional clearing work, I've been feeling more space around the sticky areas that we have been working on.
It feels like there is freedom around some of the deep seated (172 generations ago) patterns that were playing out in my life today. Some i was conscious of and some not.
I really felt energy shifting and things lifting off me. you gave me perfect homework assignments and supportive spoken words, emails and printed materials.
It has been a wonderful journey into letting go, into tuning in, into feeling supported and seen and deeply healed. Your work is so profound, in a kind, gentle, loving way energies are moved. deep emotional healing happens. Lives change. Trapped emotions are release allowing for greater alignment with my inner power/wisdom/ source.
Your work is making it easier for me to twirl! 😉 and stay in alignment!
Muneeza, you are a powerful healer, you have helped me SO much. and your work will be helping me generations from now. Thank you from the bottom of my heart!
Dawn Bone
AS A REGISTERED NURSE, I FEEL HER KNOWLEDGE IS SO VERSATILE.
Muneeza has been a true blessing for my family and I. After being referred by Anthony William, Muneeza has been continuing the healing journey for my 6 year old daughter with a rare neurological condition called Paroxysmal Dyskinesia. Seeing such great improvement in her reinforces my faith in alternative healthcare.
With health questions the conventional medical community could not answer, Muneeza's spot on medical intuition clarified it all. She is able to pinpoint the root cause of any health issue affecting my family and lay out a plan on how to heal.
As a Registered Nurse, I feel her knowledge is so versatile along with her medical intuition, I know I can come with any concerns and Muneeza is able to tackle it down. Plus, she has the best nutritional and beauty advice which is a great bonus. I am forever grateful to have Muneeza in my life and the empowerment she gives me to keep my family healthy and strong.
Justyna Siek, RN, BSN
She is truly an angel i am so thankful and grateful to call muneeza a friend and mentor in my life.
I have had the honor of knowing Muneeza for two years.
During that time my physical health, personal life and professional life have transformed in amazing ways.
I am healthier than I have been in years, my relationship is finally hitting its stride after a long time and professionally I am becoming more abundant.
I attribute this success in part to my hard work but also being in Muneeza's space.
Her presence and ability to pin point an issue without judgement has brought many underlying unresolved issues to the surface for healing. I have been changed by her food, whether learning about or eating one of her new recipes.
I have been unburdened by working with the emotion-code healing. I have been inspired by her presence. Muneeza truly cares for everyone she touches. Her constant drive to do better makes her a unique healer and person in any arena.
There is never a stone she wont turn over for herself or her clients. Her courage to go into the dark spaces of each human and find the light is humbling. She is truly an angel I am so thankful and grateful to call Muneeza a friend and mentor in my life.
Dyanna Waller
I HIGHLY RECOMMEND MUNEEZA'S SERVICES!
She can help you get clarity and remove blocks that are unknowingly holding you back. She did for me, and my new book, Almost Autism: Recovering Children from Sensory Processing Disorder, was the number one new release in children's health on Amazon in 3 weeks!
Maria Rickert Hong
I WOULD HIGHLY RECOMMEND WORKING WITH MUNEEZA TO ANYBODY WHO WANTS TO LIVE LIFE MORE FULLY AND FIND RELIEF FROM SICKNESS AND PAIN.
It has been a blessing to work with Muneeza. She has been an instrumental part in helping me to take control of my life and healing. Prior to working with Muneeza, I had been suffering from intense, debilitating migraines for ten years.
I had done everything from therapy to special diets to homeopathy. Everybody seemed to have a piece of the puzzle. It was not until I worked with Muneeza and did a series of sessions over several months, that I was able to find relief from my migraines. Muneeza used a variety of methods during our sessions that enabled me to see where I needed to get healthy in my career, relationships and diet. She helped me to clear old belief and ideas that were holding me back from the biggest version of myself. I would highly recommend working with Muneeza to anybody who wants to live life more fully and find relief from sickness and pain. After our first sessions, the pain of my migraines decreased dramatically and soon I had my first migraine free month in ten years. I am so grateful that I took the time to make this investment in myself and get free from the things that were holding me back. Thank you, Muneeza!! Susan Cote
AFTER SPEAKING WITH HER, MY MIND AND BODY WAS PUT AT EASE.
I was lucky to be a client of Anthony William – i finally knew what was causing my illness/symptoms, and more importantly, how to heal. This came after a couple years of going from doctor, to specialist, to naturopath, integrative medicine – you name it, i tried it.
I was now ready to start my new diet/supplement protocol. But after a couple of months, a few issues arose. At this time, Anthony was focused on new clients only. I quickly began to unravel, feeling lost and anxious. Was I ever really going to heal? Anthony's staff referred me to Muneeza. As others have said, she is a godsend!
After speaking with her, my mind and body was put at ease. I now had the personal support I needed to continue my journey. I also had a better understanding that healing takes time, it doesn't happen overnight. There may be bumps in the road. I no longer felt like I was floating alone in space. If I had/have a symptom flare-up, Muneeza knows exactly what I'm describing, and the cause/solution – usually before I can finish my sentence! And within a short time of making minor adjustments/additions to my protocol, the flare subsides. I can't explain how comforting it is to know Muneeza is there for me. When I think back to when my symptoms started, and i where I am today – its practically a complete 180. I still have a little ways to go, but with Muneeza's unconditionally guidance, support and encouragement, I'm looking forward to getting there.
Caroline Sherak
I CAN'T EVEN BEGIN TO EXPRESS THE CHANGE EMOTION CODE HAS MADE IN MY LIFE.
How can you do EC over the phone? The how I can't explain, but I do know that it works. The first time that I worked with Muneeza, I chose to go to the common area of our apartment building that no one is ever in for quiet. About half way through the session, someone came bursting through the door and interrupted my focus.
Muneeza did not hear this happen, but she immediately knew something occurred and distracted me. It took her asking twice for me to realize that she was asking if I was ok (not asking EC questions) – LOL. It was amazing.
What have I experienced though EC? I have had great sessions and experienced shifts in a variety of areas, but there is one issue that is crystal clear that there was a massive change. I won't bore you with all the details, but since I was a child and through my late 20's I was very self-conscious about being thin as I was teased and it was a constant topic of conversation. Years later after shifting my lifestyle, the physical issue resolved, however I still struggled emotionally. I used meditation & affirmations to help clear my issue around being self-conscious and thought I was good to go, but I was wrong. I was in a situation and I had that "internal cringe" and went, hmmm something is still there. Muneeza and I were already working together, so I asked her if we could work on the self-conscious weight issue. We did an EC session and since then, I have never had that physical reaction again- OH JOY! I can't even begin to express the change Emotion Code has made in my life.
Jennifer C
MUNEEZA'S ABILITY TO CONNECT WITH HER CLIENTS IS A TALENT THAT IS RARE AND HER APPROACH IS VERY REFRESHING!
I have been working with Muneeza over the past six months to help my wife and I with our infertility and emotional health challenges and the results have been eye-opening both from a physical health standpoint as well as from an emotional aspect. As part of her program, Muneeza identified areas of improvements in my diet. The subtle changes in my diet along with introduction of supplements and minerals have made a world of difference. In addition to the dietary changes, the emotional clearing sessions have been amazing and have helped me learn so much about my inner self which I would never have even discovered on my own. The emotional clearing sessions have been a tremendous influence and have brought about positive changes in my daily life so much more than I could have ever imagined!
Muneeza's ability to connect with her clients is a talent that is rare and her approach is very refreshing! Thank you Muneeza for helping me examine my inner self and learn things that I never knew about my inner self.
WORKING WITH MUNEEZA IS LIKE TALKING TO A CLOSE FRIEND; SHE IS SO WARM, LOVING AND HONEST.
My family and I have been working with Muneeza for 6 months and it has been life-changing. She has a true gift and I feel blessed to have her in my life. Her intuition is profound and she has helped my family in ways I never imagined possible.
Since starting Emotion Code with Muneeza, I no longer carry around the negative thoughts that have been burdening me for decades. I am so much happier and more aware. She has helped me identify the root causes of my struggles with weight, and she has guided me on how I can make changes when my body is ready. After every session I'm in awe of her amazing ability to help me heal mentally, physically and spiritually.
As for my children, my one-year-old wouldn't eat solid foods, and just one session Muneeza resolved this issue. My four-year-old daughter had a chronic infection and Muneeza's protocol cleared it up. Muneeza also did Emotion Code with my daughter and within hours she was more receptive, loving and content.
Working with Muneeza is like talking to a close friend; she is so warm, loving and honest. She has helped me to be kind and patient with myself and has given me many tools to better my life and my children's lives.
Thank you so much for your guidance with Luca and Wilder's colds. They are both getting better and healing. We were saying prayers before bed last night and Luca said, "Please let Muneeza always be in our lives forever, thank you, I love you, amen." It was very sweet to hear her say that on her own. You are so loved and cherished by our family. Love, love,
I'm so grateful to Anthony William for referring me to her. Thank you Muneeza from the bottom of my heart for all that you have done for us.
Andrea Payne
I'M PRETTY SURE WE WOULD NOT HAVE HAD SUCH A GOOD RECOVERY IF IT HADN'T BEEN FOR YOU!
Thank you again SO much for the wonderful and super helpful reading on Porter!!! The blood tests confirmed pretty much everything you said.
I followed your instructions and put him on all supplements and herbs (and foods) you and the NP told me, and had him drinking even more. I also got all the foods you suggested, and he has been eating well! He's been doing fantastic and even looks to have gained back weight!! I'm so proud of the hard work he has put into healing himself and he's even being doing the goldenseal herb like a champ!! I'm pretty sure we would not have had such a good recovery if it hadn't been for you! Thank you again you amazing women!
Debbie Armstrong Leek
THE EMOTION CODE/BODY CODE WORK MUNEEZA DOES IS AMAZING AND REALLY HELPED US WHEN WE WERE DESPERATE.
I took my 15 month old son to see Muneeza when, out of the blue, he stopped sleeping at night. For 6 nights in a row, he was up for hours at a time (ex: bed at 8pm, awake from 11pm-3am, sleep from 3am-6am) and it was completely puzzling me.
I had no clue how to help him get back on schedule and didn't want to leave him in his crib crying for hours… After our session he started sleeping his regular 11+ hours every night and hasn't had a problem since. The emotion code/body code work Muneeza does is amazing and really helped us when we were desperate.
Nikki Dunn
MUNEEZA HELPS REMOVE BLOCKAGES THAT ARE STORED IN THE BODY.
After working with Muneeza on some issues with self sabotage, within days I went on to create some of the most powerful work I have ever put together, and I didn't endlessly question my abilities as I would have before the session. Muneeza helps remove blockages that are stored in the body, and though they may seem subtle, they obviously are not once the issue truly begins to resolve itself after a couple days. One needs time to readjust to this newfound freedom of movement, about a couple days, but once one takes a few steps one quickly starts running full steam ahead. This has been my experience with both of my sessions and I'm very much looking forward to clearing up more issues with Muneeza.
Matt Reisinger
I'M VERY GRATEFUL TO HAVE FOUND HER.
I came to Muneeza for a nutritional consultation and support with an ongoing struggle with viral and autoimmune issues. While I have found her ongoing guidance in these areas to be invaluable, I have been blown away by my progress on an emotional level. Through Emotion Code work with Muneeza, I've released emotions and other energies that were holding me back and affecting my life in ways I didn't even realize, and I've also seen amazing shifts in personal relationships as a result of this work.
Muneeza has the most caring and generous spirit and, above all else, does her own work in order to facilitate the highest quality sessions for her clients. I'm very grateful to have found her.
Heather
My father went to the doctor and ALL his tests are perfect and better then ever EXCEPT for one. My mom said it was worth 1 million dollars to see the doctor's face when he saw my dad after not seeing him for 12 months !!! Lol
He said "I don't know what you are doing but continue" he then finished by saying "You are the weirdest patient I have ever seen." I told my mom to take it as a compliment! My parents were very excited to call me back after they got the results from the doctor. My mom is not taking all the supplements but she is eating similar to my father which is helping her feel better too. And the doctor cannot explain how my father's blood sugar is back to normal and his cholesterol is lower then it's ever been LOL! Thank you so much! Vicky D for Denys D
MUNEEZA IS TIRELESS AND COMMITS HERSELF TO THIS HARD WORK BECAUSE SHE BELIEVES IN DOING WHAT IS TRUE TO ONE'S HEART.
I connected with Muneeza in one of the darkest hours of my life and I honestly cannot imagine what my healing journey would have been like without her guidance, compassion, vast knowledge and, most importantly, her inner strength.
Muneeza is somebody who has a strong core and spirit and you feel it immediately as soon as you start communicating with her. She gladly shares this strength with you and I do not know how she is able to be there for so many people. Muneeza is tireless and commits herself to this hard work because she believes in doing what is true to one's heart.
Through all my struggles as I was making slow progress and it felt like things would never get better I could rely on Muneeza to give me hope and calm and that's exactly how I felt after each session with her. One time she told me that she meditates on her clients before her sessions and she felt that I was gaining my strength back but I did not realize that yet myself. I was greatly impressed by that as it showed me that Muneeza takes her craft seriously and truly cares about all the people asking her for help. She was right about me because soon after that I felt like I started turning the corner. I have seen Muneeza help other clients in need with compassion and she has certainly done the same for me. Muneeza always finds the right words, the right thing to say, right recommendation to give. I feel fortunate to have Muneeza in my life and I trust her advice. Thank you for being there for me!
Anastasia Strokova
MUNEEZA HAS HELPED ME MORE THAN ANY OF THE PREVIOUS CONVENTIONAL THERAPISTS AND TREATMENTS.
Working with Muneeza on my healing journey as well as my teen daughter has been a great experience for both of us! Muneeza has a wealth of health and nutritional knowledge along with her intuitive skills.
She helped me to know what supplements to add to my daily healing regime as well as what my health issues really were about. As soon as she told me I was dealing with some anger issues at my father from childhood that were stored in my liver I knew for sure she was the real deal. I was not aware you can store emotional energy in your body from your lifetime that can hold you back from completely healing. We are working on Emotion Code Healing and releasing trapped energy and even though I have only done a few sessions at this point I do feel lighter. After both sessions I did not feel overly emotional but after hanging up phone just started crying tears of release and felt actual release of emotions. My teen daughter has issues with depression and had a suicide attempt a year prior to finding Muneeza. My daughter has been working with Muneeza for nine months now and she is off prescription antidepressants and doing so much better it's a miracle. Of course nutritional and supplement support is a part of that healing but the Emotion Code Healing aspect has turned her around! I asked my daughter if she felt Muneeza was helping her and she said "Muneeza has helped me more than any of the previous conventional therapists and treatments". I highly recommend Muneeza she is intuitive, kind and can help you through your healing journey and we are both so happy to have found her! Taryn Smith
WITH MUNEEZA'S HELP, I WAS ABLE TO GET TO THE BOTTOM OF THE TRUE CAUSES OF WHY I WAS SICK.
Muneeza has been instrumental in helping me get to the bottom of health issues that had been going on for decades. I had seen all the best doctors, had surgeries, procedures, drugs… the whole kit and kaboodle. All symptoms had subsided, until they emerged again 8 years later. With Muneeza's help, I was able to get to the bottom of the true causes of why I was sick – and work my way towards a full and happy life. Thank you, Muneeza! Katherine Saer
Do you have a success story you would like to share with us?
Please submit your testimonial here: